Get more out of your holidays
and leisure time
A piece of Swiss identity
Reka has been offering families in Switzerland discounted holidays and leisure activities since 1939. This basic idea is still as relevant today as it was then. In the meantime we belong to Swiss cultural heritage like a pocket knife in a hiking rucksack. Our unique product mix with Reka Money and Reka Holidays is one-of-a kind world-wide.
Our service offering at a glance
We offer you clever ways to get more out of your holidays and leisure time. This means that you always receive Reka Money at a discount, usually via your employer as a fringe benefit. Our holiday resorts not only offer good value for your money, they also provide great variety and a family atmosphere where you can relax as soon as you arrive.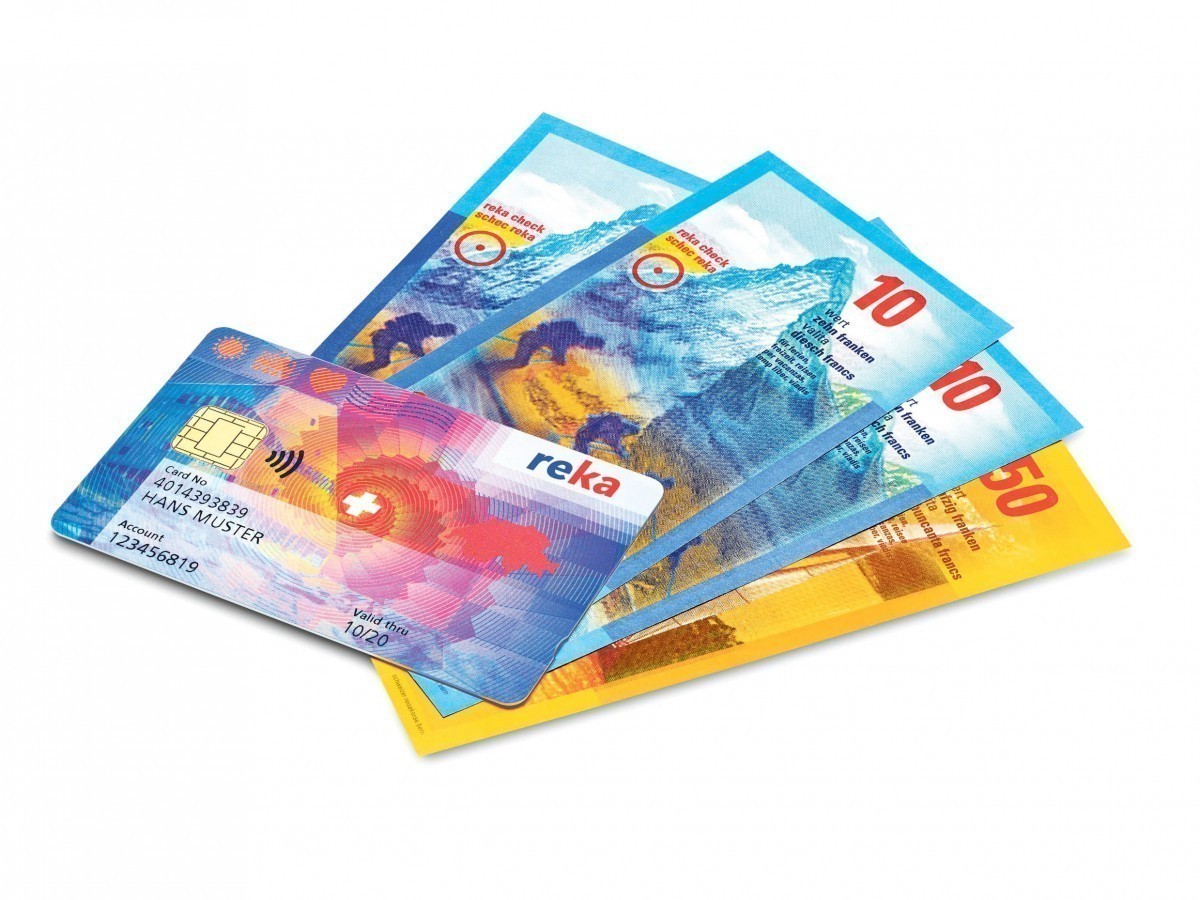 Rewards voucher
Reka Money is specifically intended to increase your holiday and leisure budget. You will receive a discount on every cash withdrawal. That means you get more than you pay for. The popular rewards voucher can be used in many ways: from the purchase of public transport season tickets to the booking of hotel accommodation.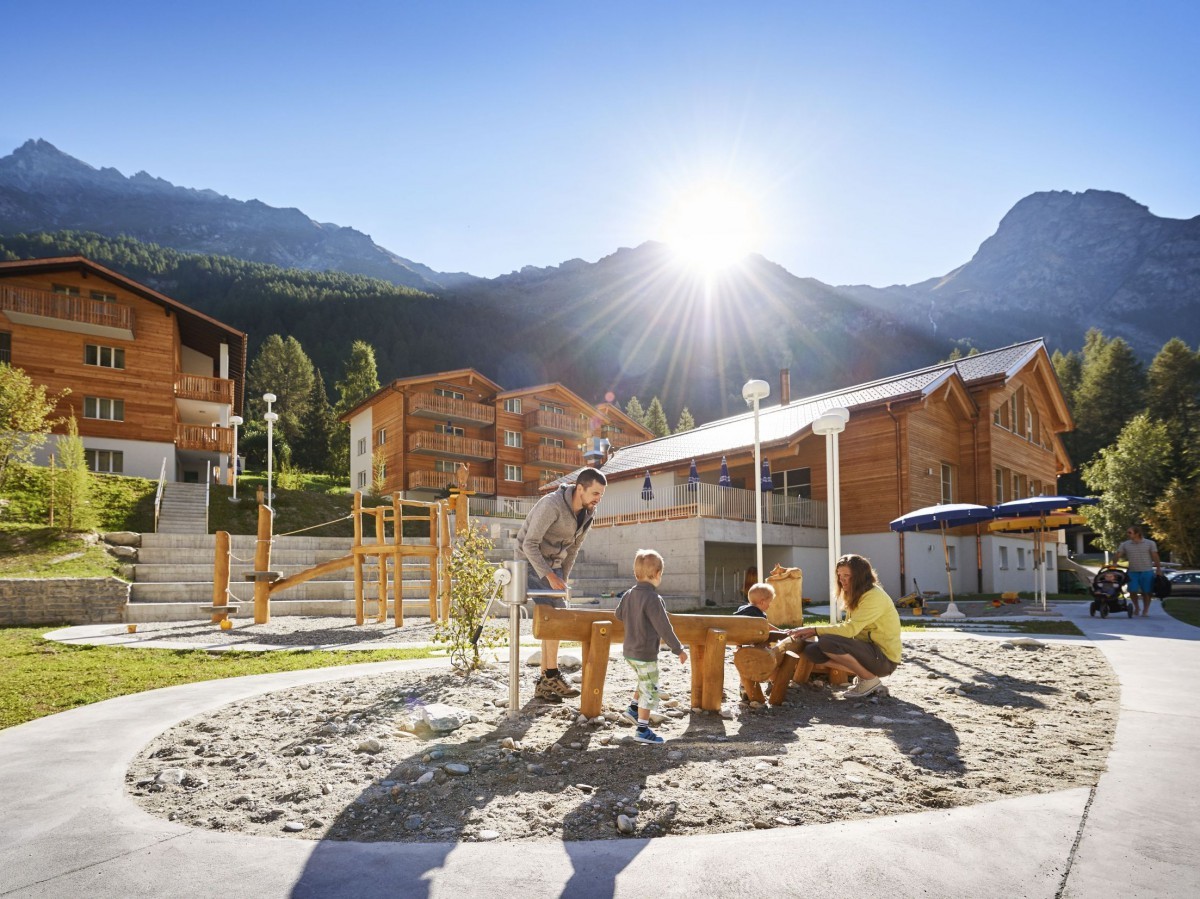 Holiday offers
With us you'll find family-friendly and individual, bespoke holiday offers in Switzerland and nearby countries. Adventure and fun for young and old in our holiday villages, beach holidays by the sea or bike tours in Tuscany – there's something for every taste.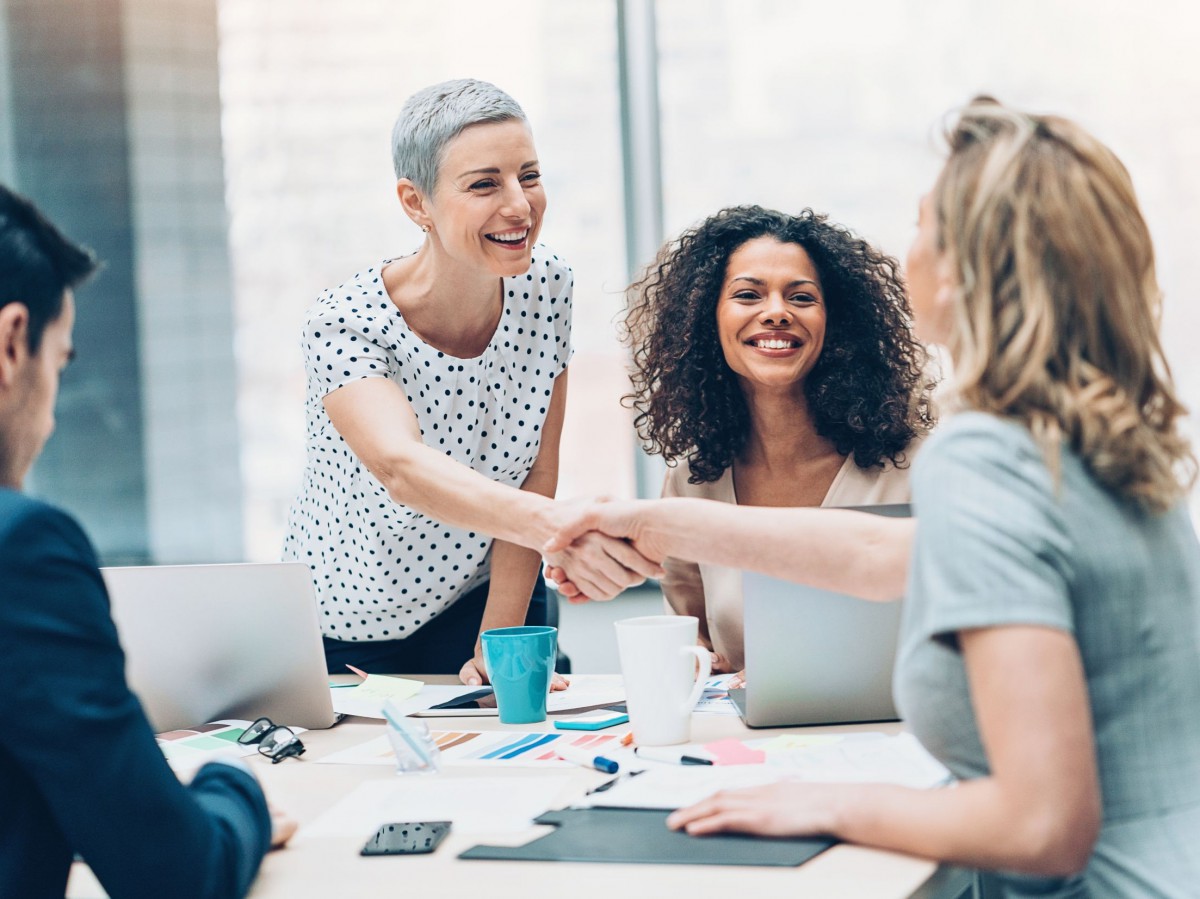 Employee rewards
Many employers use Reka Money as fringe benefits, bonuses or gifts. Since employees can use Reka Money in a wide variety of ways, it is one of the most popular additional benefits. The employer decides how much of a dis-count to grant and can process everything online.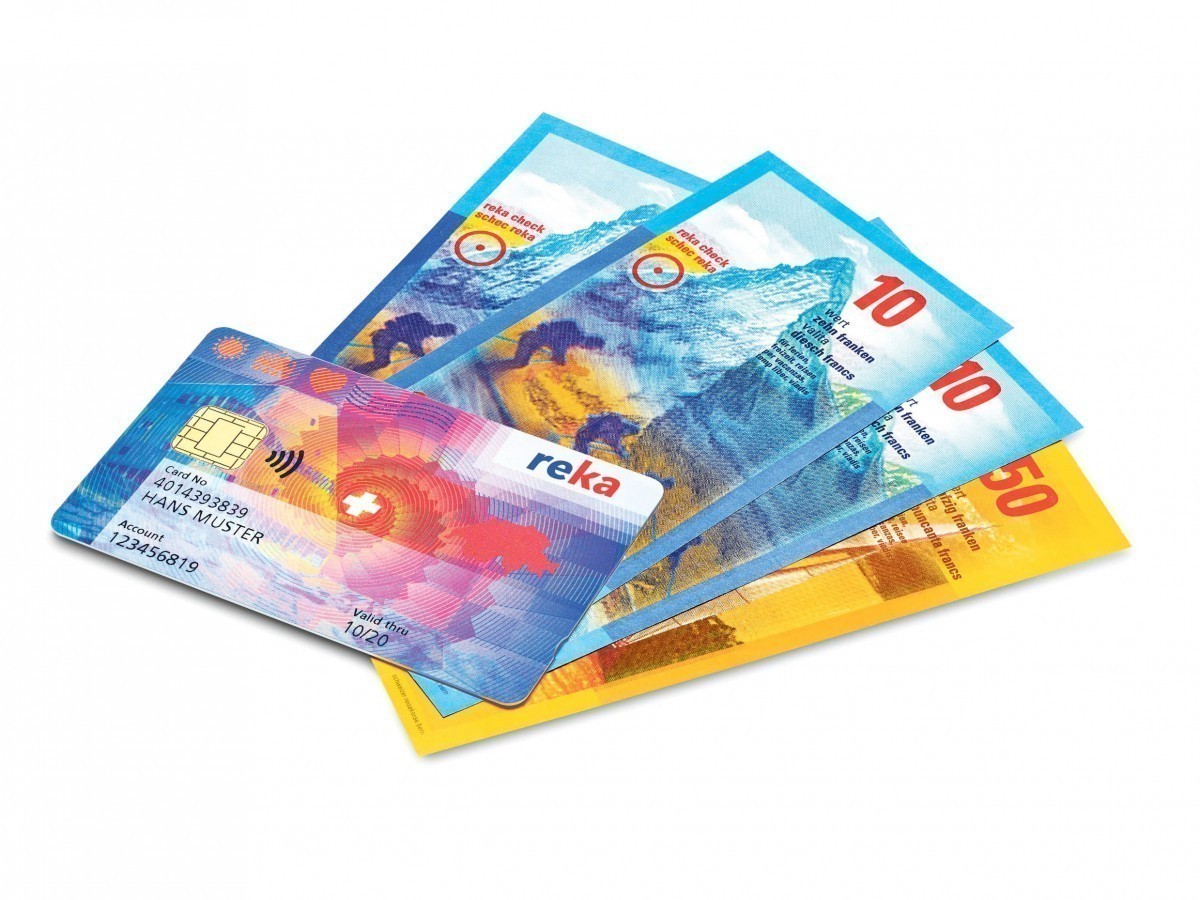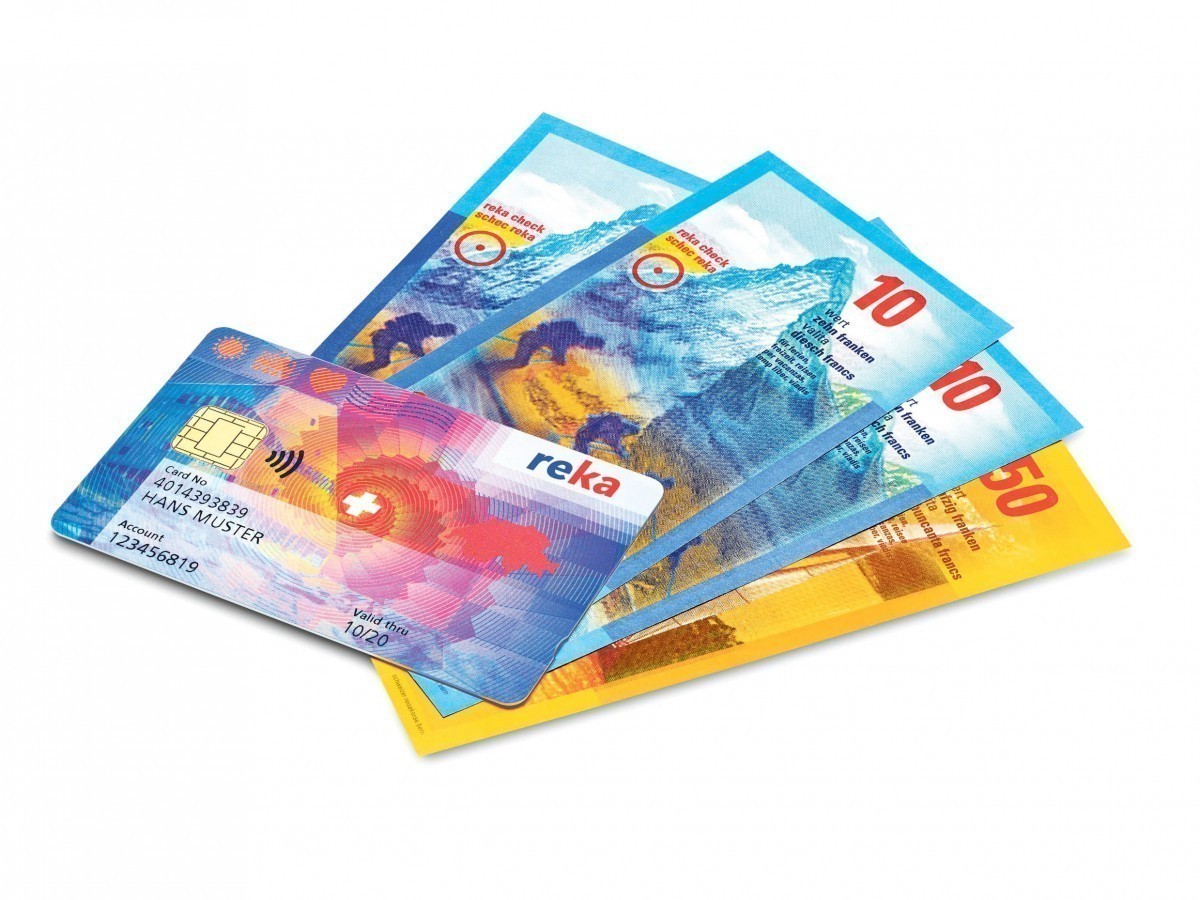 Reka Money is a means of payment specifically meant for holidays, leisure activities, transport and meals. You will receive a discount on every purchase. Reka Money can be obtained as a fringe benefit or bonus from many employers and associations. Most offer a 20 per cent discount on the purchase. If your employer does not offer this, you can purchase Reka Money from us at a 2 per cent discount and in larger Coop supermarkets at a 3 per cent discount. The easiest way is to use the digital form of our rewards voucher – the Reka-Card. As a means of payment, Reka Money corresponds one to one to the Swiss franc.
Reka-Pay
Whether it's for eating, travelling or family activities – with Reka-Pay you'll make more out of your holidays and leisure time. This Reka Money form can be obtained via many employers and unions with a discount (usually with 20%), at Coop with a 3% discount or online via the customer portal. Reka-Pay is available in digital form on the Reka-Card as well as in the paper Reka-Check form, as before.
Reka-Lunch
As its name suggests, this form of Reka Money enables you to pay for lunch as well as for coffee and snacks. Many employers offer their staff a discount of 50 to 100% on withdrawal. The credit is loaded on to their account, and they can comfortably pay with the Reka-Card. Reka-Lunch is only obtainable in the form of a fringe benefit from the employer.
Reka-Rail
With this form of money, you'll benefit when buying rail tickets, public transport season tickets, RailAway offers, etc. Reka-Rail is often offered as a fringe benefit with a 20% discount on purchases. Reka-Rail is available both in digital form via the Reka-Card and in the form of cheques.
Means of payment for:
Half-Fare Travelcard, GA Travelcard
Route tickets for the entire public transport network
Ski lifts, mountain railways

Pay with Reka Money: From an alpine hut to a visit to the zoo
Whether it's sport, culture or relaxing outdoors – whatever you wish to do in your free time, Reka Money will help you get more out of it. The possibilities are very diverse and always offer new inspiration for leisure activi-ties. With this selection, there is something for every taste: from restaurants and hotels, fitness centres and wellness oases to museums and leisure parks. In addition, practically all travel agencies, the SBB, mountain rail-ways and even petrol stations accept Reka Money.
Discover our holiday offer
Reka Holidays mean more time with your loved ones, more experiences and in turn, more relaxation. With our individually bookable services and our family-friendly facilities, we make your holiday preparations simple. We would like you to feel at home with us and be able to leave everyday life behind you. Tailor your holidays perfectly to your needs: From holiday apartments to all-inclusive resorts, we offer a wide variety of facilities. But they all have one thing in common: A family-friendly atmosphere in a beautiful environment. Perfect for tuning out and recharging your batteries.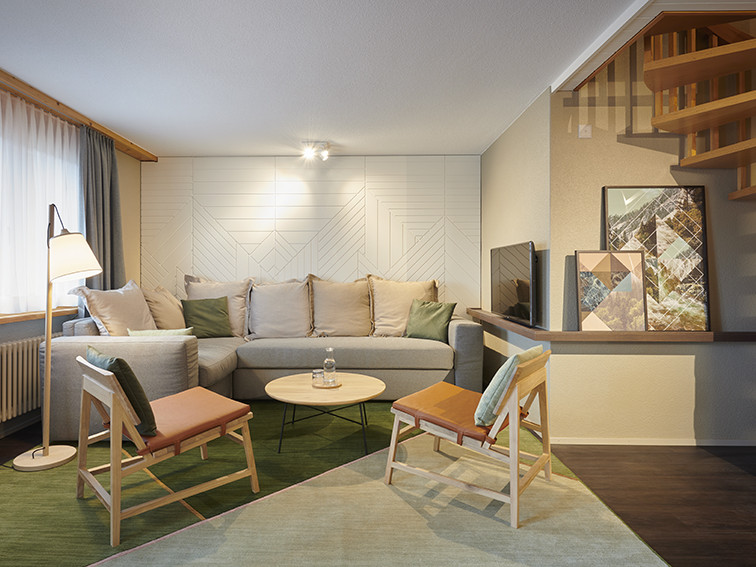 Reka facilities
Discover the exciting Reka Holiday Villages in Switzerland. Our holiday resorts – the Parkhotel Brenscino with a view of Lake Maggiore, the Swiss Holiday Park and the Golfo del Sole in Tuscany – offer fun, relaxation and ad-venture for the whole family.
To our facilities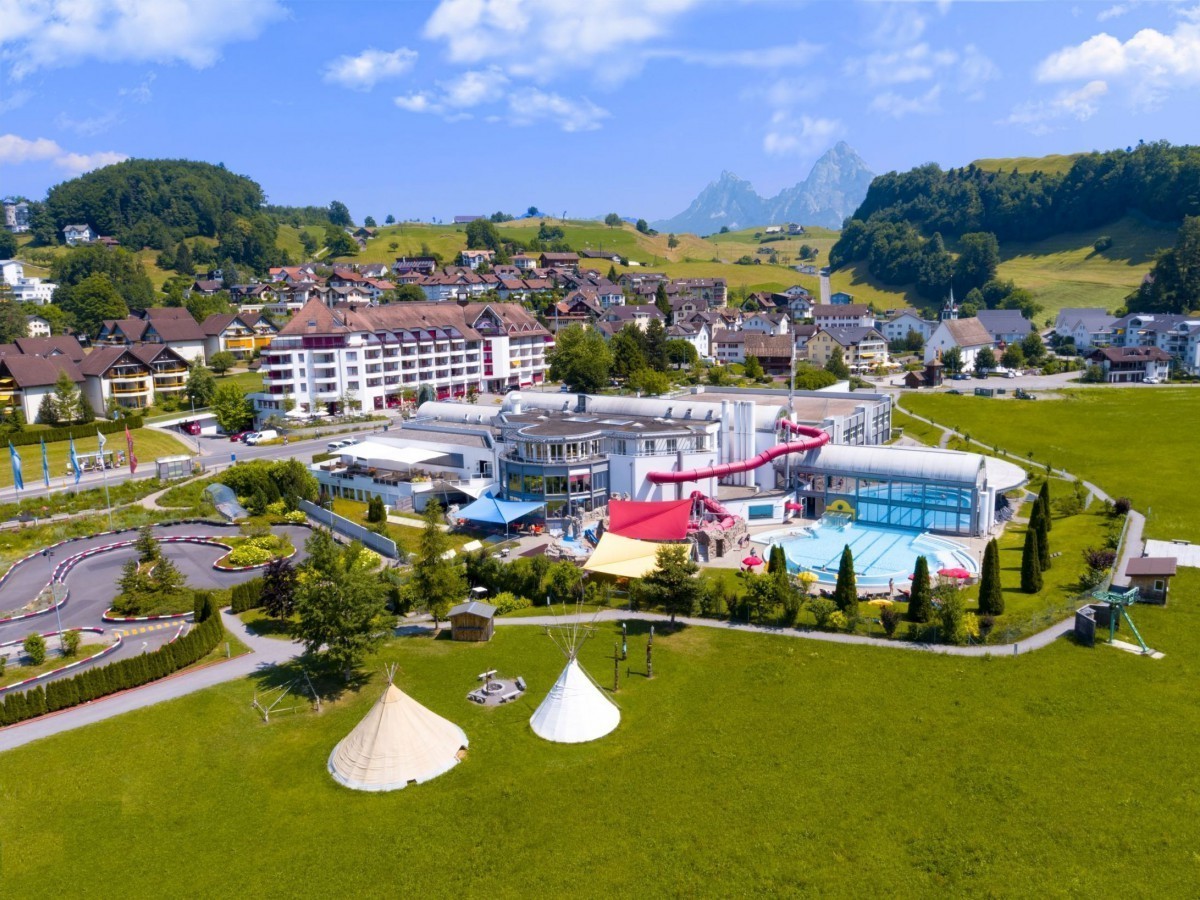 Holidays in Switzerland
Switzerland offers beautiful holiday destinations at any time of year. Have you ever been to the beautiful Berne-se Oberland? Or do you prefer la dolce vita in Ticino? It's also worth taking a look at our facilities in Graubünden, Valais, and Western, Eastern and Central Switzerland.
Offers in Switzerland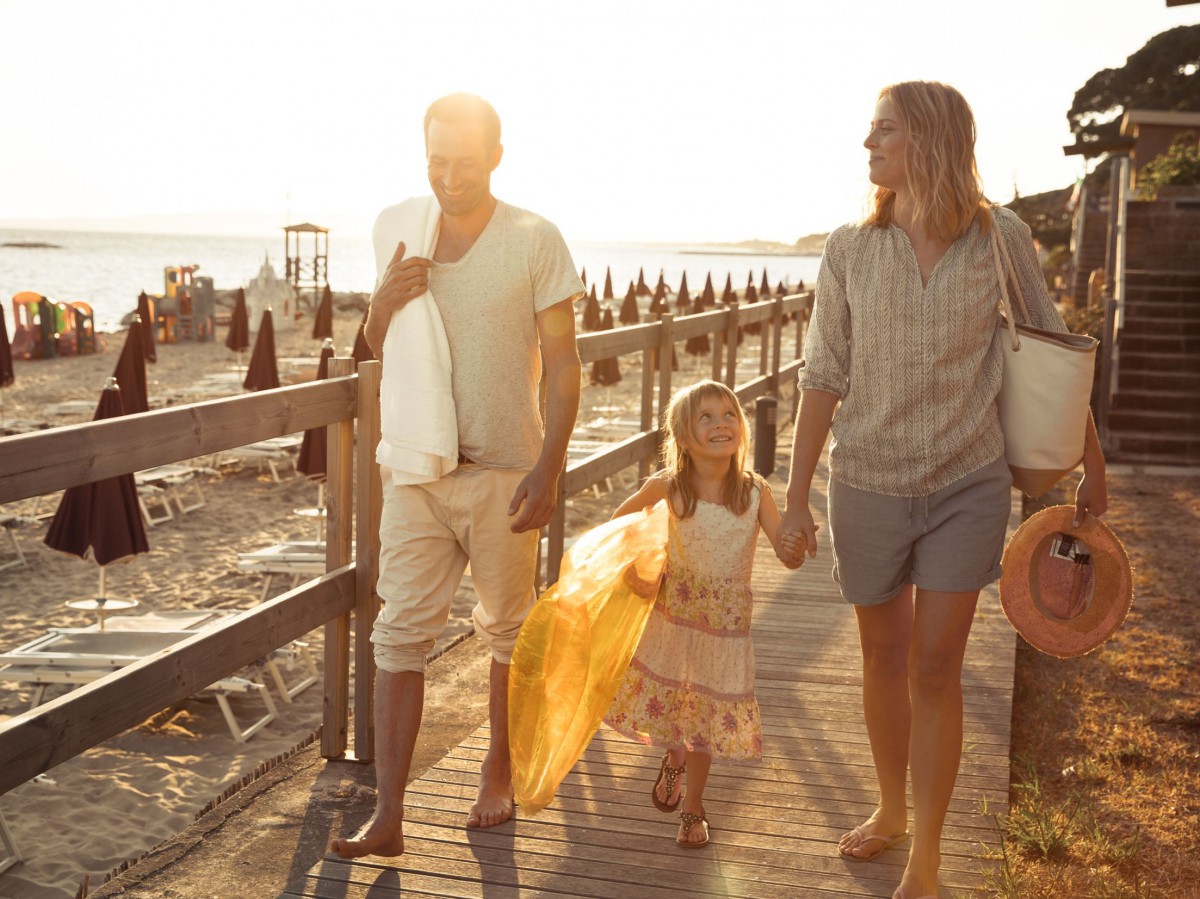 Holidays abroad
Would you like to spend a relaxing and family-friendly holiday in a nearby foreign country? Discover our offers in the most beautiful holiday regions of France and Italy, on the Adriatic Sea in Croatia, or by the sea in Spain, for nature-oriented recreation in Belgium and active holidays on the North Sea or in Holland.
Offers abroad
You can also benefit from Reka Money when booking our holiday offers
In your customer portal, you can quickly and easily pay for our holiday offers with Reka-Pay and enjoy the benefits.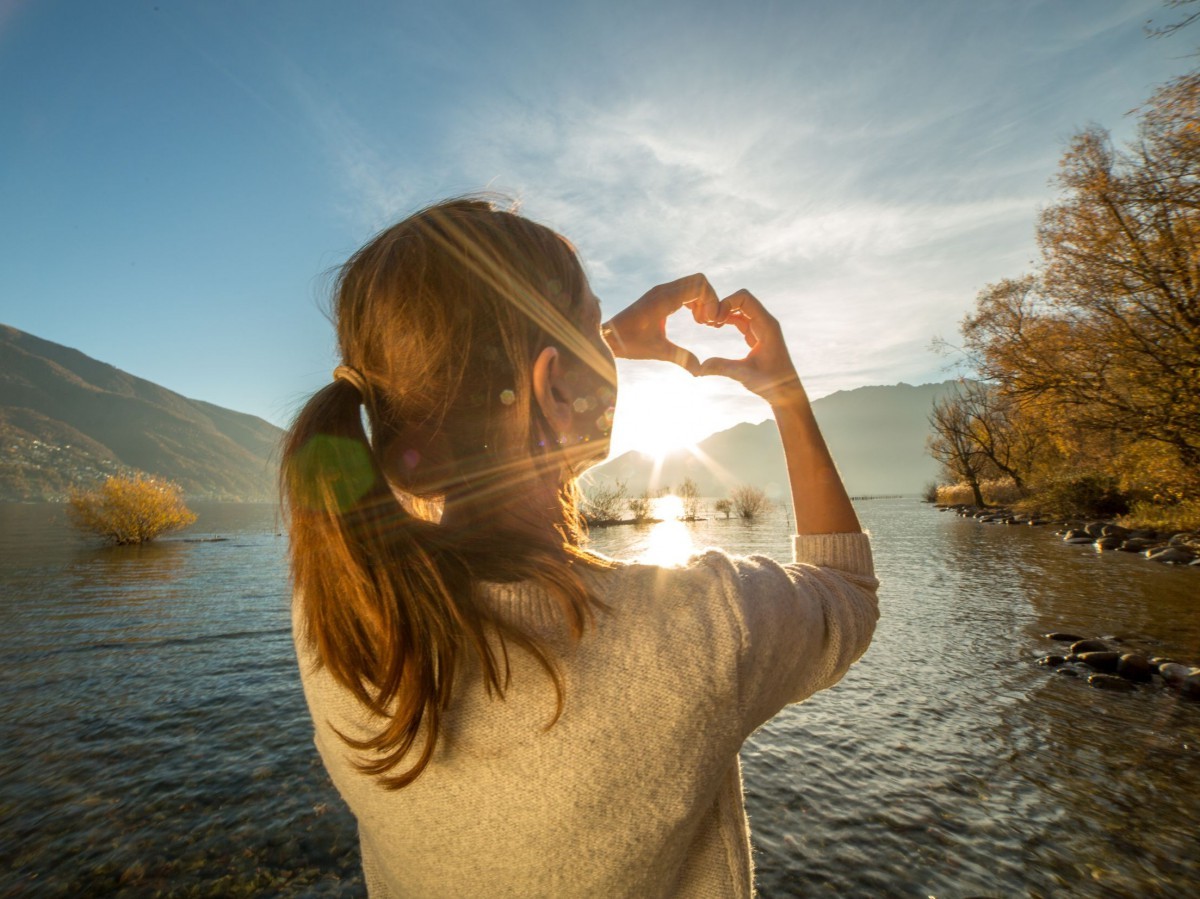 Climate neutral holidays thanks to myclimate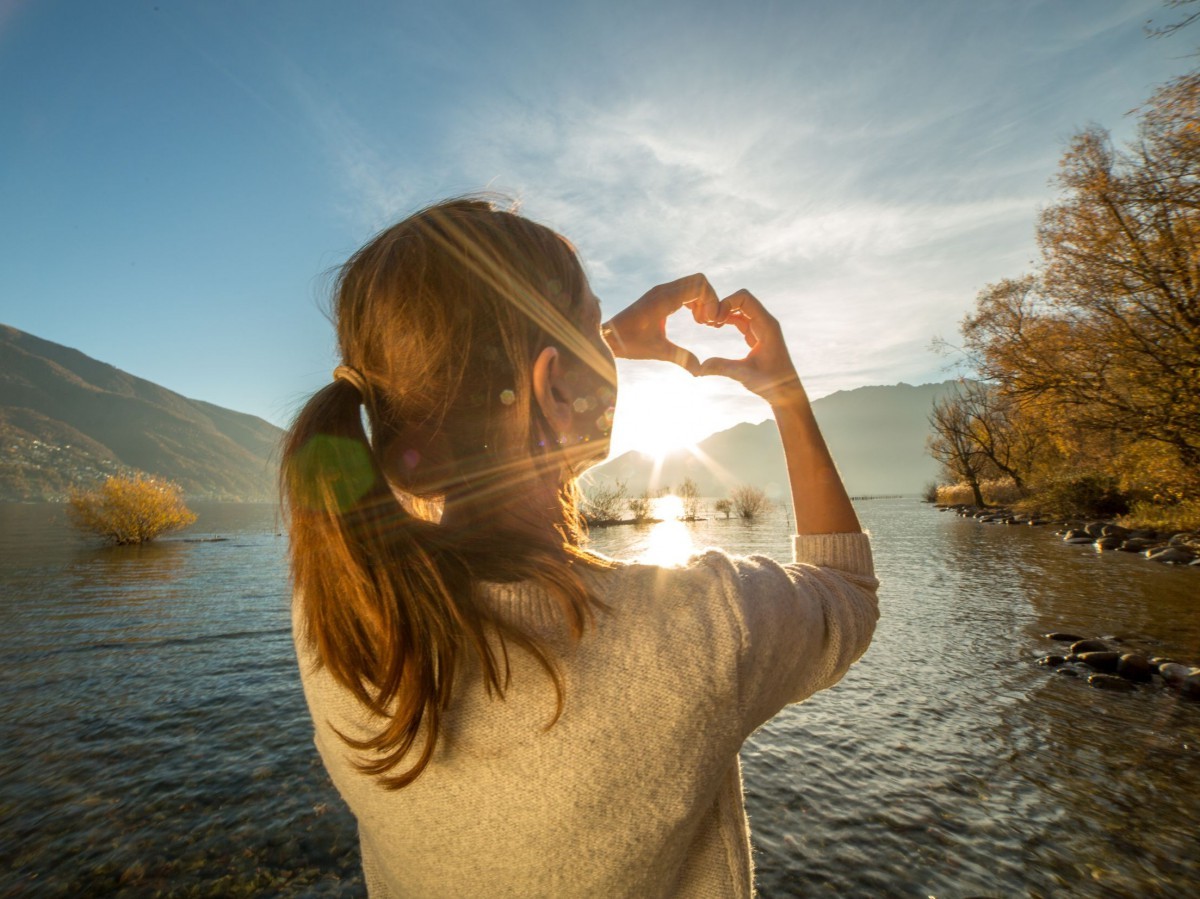 We are working every day to become the most sustainable holiday provider in Switzerland. We have always tried to limit our consumption of resources. For example, new holiday resorts will be built in accordance with the SIA Energy Efficiency Path and existing ones will reduce their consumption of fossil fuels by 70 per cent by 2021. Would you also like to do something for the climate? When you book Reka holidays, you can donate one per cent of your booking amount to myclimate. This amount is then directed into climate protection projects. This offsets the unavoidable CO2 emissions related to your stay. Any donation you make will have double the impact because we will match your donation and invest it in our internal sustainability programme.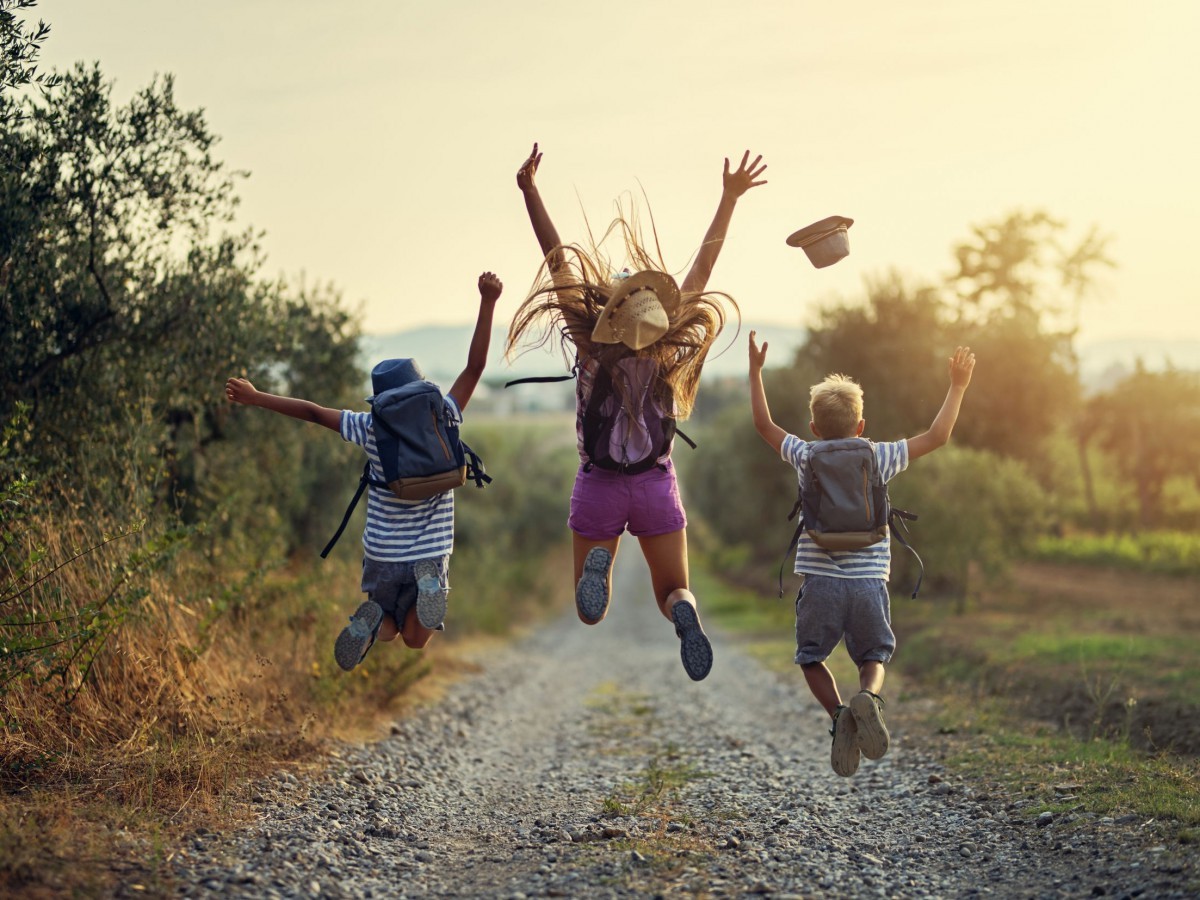 Reka Reka Foundation for Holiday Aid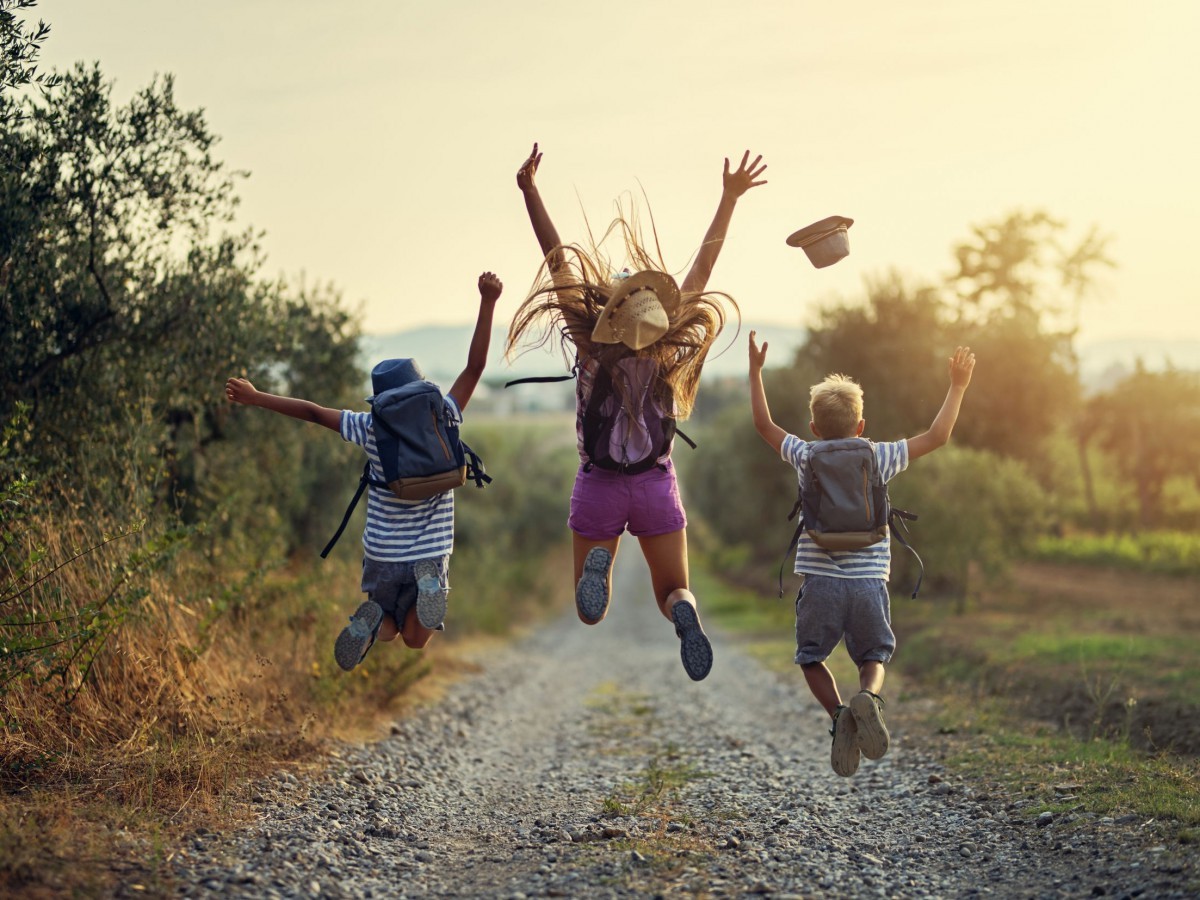 Every child dreams of family holidays – of adventurous outdoor excursions or pleasant days spent on the water. Unfortunately, however, many families in Switzerland cannot afford a holiday. That's why we've set up the Foun-dation for Holiday Aid. With generous donations and income from the Reka Money system, we can ensure that both large and small holiday dreams come true. Every year, we make it possible for 1,000 low-income families to enjoy a week-long holiday for just 200 Swiss francs. We also offer holidays for single parents that are specially tailored to their needs. Participation costs between CHF 200 and 600.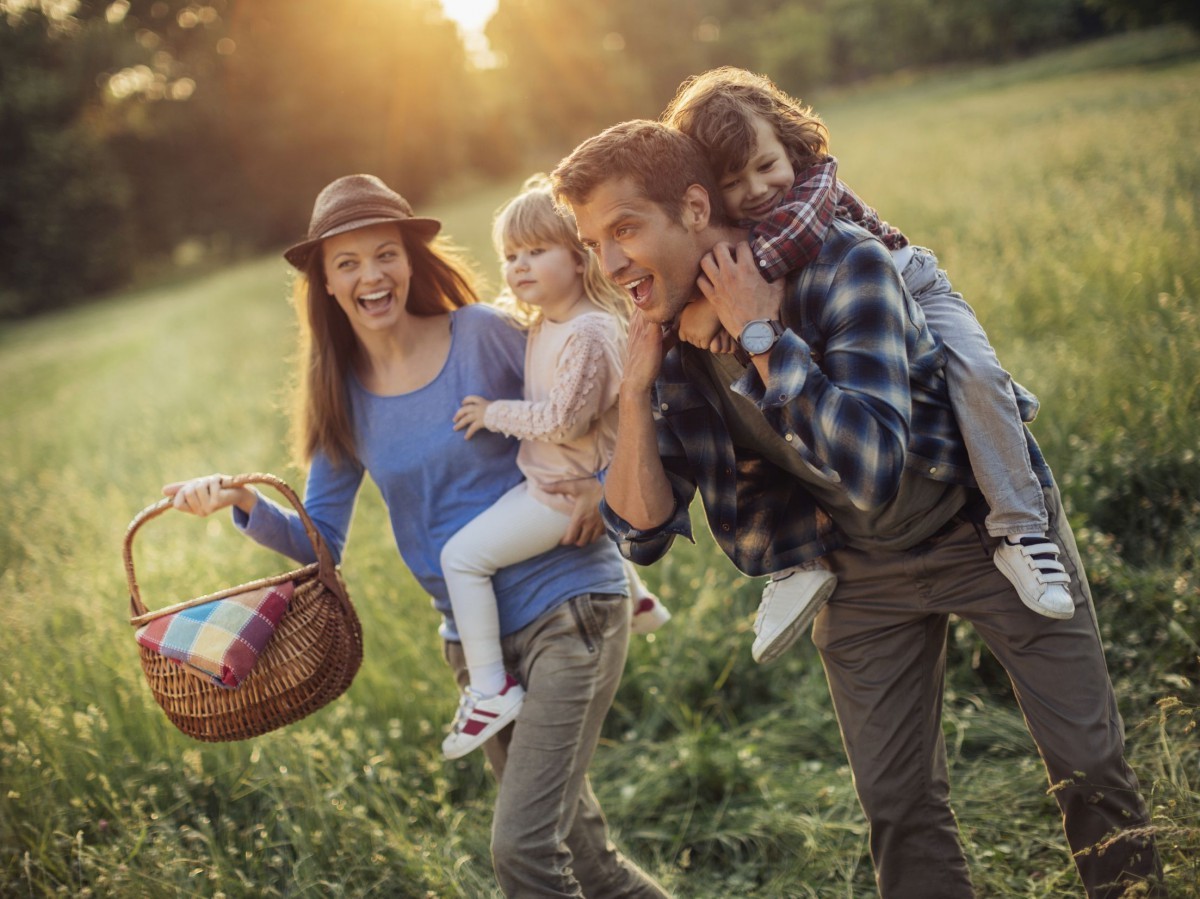 Need holiday inspiration?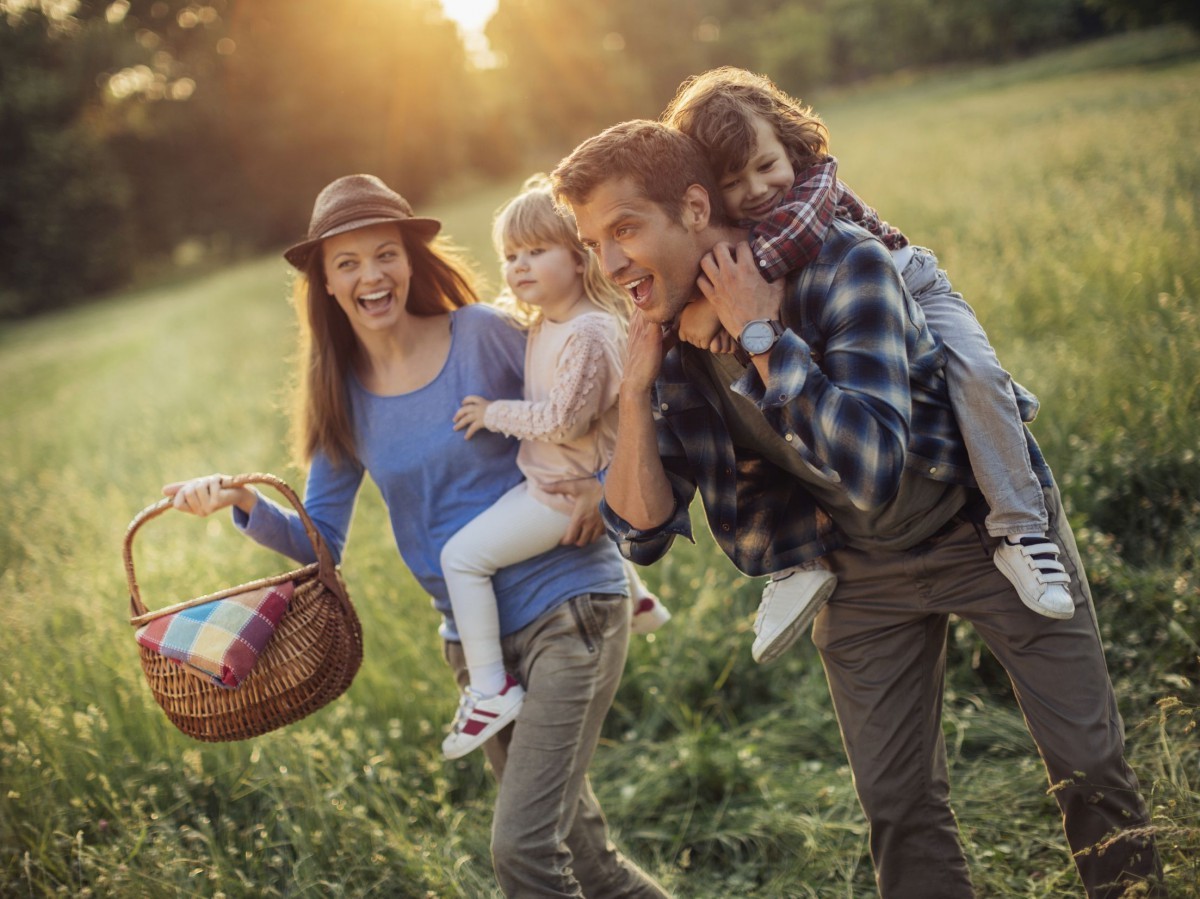 Are you looking for ideas for your next holiday? Browse through our travel themes and offers: Whether it's a beach holiday with the children, a hiking holiday in Switzerland or an eventful trip abroad – we have something for everyone. From camping holidays to bungalows on the beach, we offer a wide range of accommodation. We provide tips for families and have numerous offers for couples, groups and individual holiday guests. How about a guided bike tour in picturesque Tuscany or a pampering wellness weekend in the mountains?